2014: TheStreet.com
Debra Borchardt from TheStreet.com experiences an exciting day of trust building and overcoming fears
with Steve Wolf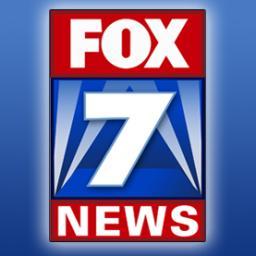 2013: Local Austin's Fox News: The morning crew experienced the thrill of Action Hero Training at Stunt Ranch!


Aspiring daredevils and stuntmen don't have to go to Hollywood to recreate their favorite movie stunt scenes. Stunt Ranch in southwest Austin will have them jumping out of exploding cars and off of imploding buildings in no time.

FOX 7 reporter Tania Ortega reported live from Stunt Ranch where she showed off some of her action-packed moves.
2013: History Channel's "Only in America with Larry the Cable Guy": Larry undergoes Pyro Therapy at Stunt Ranch
-Steve Wolf is featured on Good Morning America
interviews Steve Wolf December 14, 2012
http://www.rightthisminute.com/video/hindenburg-replica-construction
- Steve Wolf answers the public's questions about the Hindenburg
http://jalopnik.com/5968511/ask-the-scientist-who-recreated-the-hindenburg-crash-for-discovery-anything-you-want
DEC 2012: Steve Wolf, featured host, on Discovery Channel's Curiosity series "What Destroyed The Hindenburg?"
http://www.aopa.org/aircraft/articles/2012/121213hindenburg-theories-tested.html
Featured in Wired Magazine, November 2012
Be James Bond For a Day at Stunt Ranch - November 20,2012
Oak Hill Gazette-How to zip safely into summer June 12, 2012
KEYE TV - "Stunt Camp Teaches Future Spielbergs About Movie Stunts & Special Effects", June 3, 2012
Feb 2012 (and still airing 2013)
The presidential limo is put under the microscope by armored car specialists as they test explosives (with Steve Wolf at Stunt Ranch) and various weapons against the types of armor speculated to be on "The Beast"...
America's Future Scientists Fund - Science of the Movies January 22, 2012

Texas Homeschool Mom-1st Annual Future Scientist Jamboree at Stunt Ranch January 22, 2012
Stunt Ranch owner, Steve Wolf "Inspiring Young Scientists, Engineers" - November 5, 2011
The Wall Street Journal-"Melons bursting in Air" July 2, 2011
YNN-"Campers learn the science of stunts", June 13, 2011

Rare Magazine- "Fire In The Hole: A Perfect Science" Issue Austin, July/August 2010
"Camp enrollment is exploding, literally" June 3 2010


Community Impact Newspaper- Stunt Ranch June 1, 2008